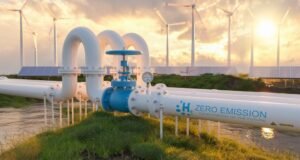 globe valve
You should also consider some below points:
Regular maintenance of the valve should be needed. You should pay attention to check there is no valve leaking.
If the valve is not working regularly, then cycle the valve. It will prevent the disc from bedding itself in the seat.
You can use a grease gun to grease the crossbar on the nipple. If needed, you should lubricate the spindle. 
If packing needs adjustment, you should need to tighten the gland bolts slightly. The gland will be damaged if you over-tighten it. You need to replace the packing if leaking through the gland appears.
Read More »